Patterns available on Ravelry
Accessories available on Etsy
Hope you all had an enjoyable Christmas holiday.
Congratulations to Deb Flaherty (Flaherty Naturals), the winner of my Thai Memories original hand-knit scarf! It's on its way to you now, Deb.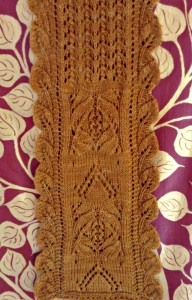 Keep an eye on my Etsy shop for some special deals after the first of January.
Happy New Year to you all and happy knitting!
MikeH