It took a while to knit this, especially with the travel interruptions (!) but for me the result was really worthwhile.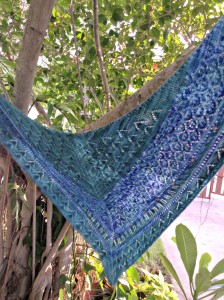 I feel that my design concept of iconic Parisian landmarks linked by the Seine translated well into the lace stitch patterns in Parisian Links: des liens étroits making for a lovely beaded shawl or seriously oversized bandana.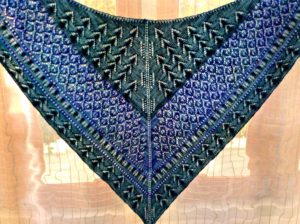 If you have some experience with lace knitting and consider yourself an advanced beginner or intermediate knitter, you should find this pattern enjoyable to knit. It's available on Ravelry and Craftsy along with many of my other patterns.
Give it a try and let me know if I can help!
If you'd like to wear this light, colorful, summer-weight accessory, but aren't in the mood to knit it yourself, you can find the finished item for sale on Etsy!
Happy knitting!
MikeH