Patterns available on Ravelry
Accessories available on Etsy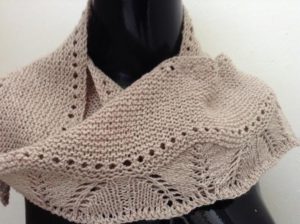 I used a bit less than 100 grams of DK weight yarn for this scarf that's knit from the top down (or sideways, if you prefer), rather than the traditional way of knitting from one end to the other.
You'll see that the first half is knit in garter stitch and the final half is a lace pattern.
The pattern is written and should be quite easy for someone who has done a bit of eyelet/lace knitting.
This design is the second of two in this series. The first is called Garter and Lace: Fruitcake and is available on Ravelry as well.
The finished size, after blocking, is 6.5×66 inches / 16.5×167.5cm.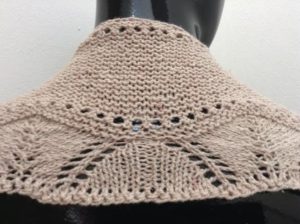 It's also available for sale in my Etsy shop if you don't have the time or inclination to knit one yourself.
Happy Knitting!
MikeH