Patterns available on Ravelry
Accessories available on Etsy
Here are a couple of photos of a new design I'm developing for a series of 4 bandanas – some with a lace panel, some without – that should meet the style needs of any man on your list.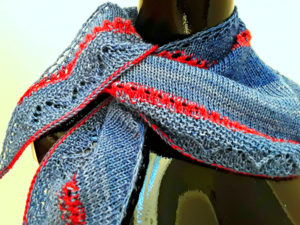 This first bandana has a jaunty and sporty look.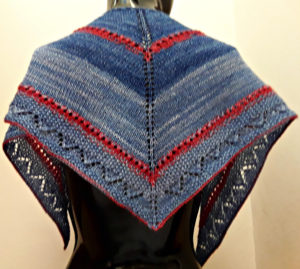 Here's a bit more of the detail – as you can see it's suitable as an over-the-shoulder throw for the "girfriend" as well!
I'm calling this series the Boyfriend Bandana, and as you'll soon see, it's definitely not just for men.
Each of the variations will be available in 2 different colors or combinations of colors and one will include a bit of embellishment at the bottom tip.
Watch this space for the release of the pattern and e-book on Ravelry and for these items available in my Etsy shop.
Happy Knitting!
MikeH