Marsala is a perfect color for fall/autumn accessories – and it's been named the 2015 Color of the Year as well!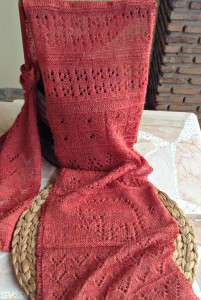 Knit this Tribal Traces African Sampler Scarf for a stunning addition to your seasonal wardrobe.
I enjoy traveling and often pick up the work of local artisans. The original design for this wrap is based on a painted cloth I found in South Africa several years ago.
This was knit using around 630 yards (575 meters) of a featherweight blend of silk (50 percent), merino wool (40 percent), and kid mohair (10 percent), and is as luxurious as it sounds.
Its design features 2 panels, each with 6 sections representing symbols from tribal culture.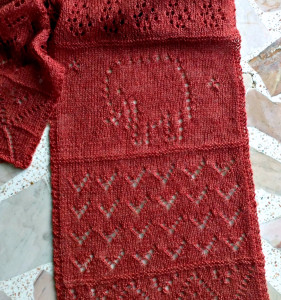 This unique piece measures a generous 11.5 x 69 inches, or 29 x 175 cm.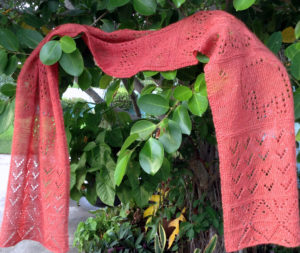 The Tribal Traces Wrap is also available for purchase on Etsy, if you're short on knitting time.
Happy Knitting!
MikeH