Patterns available on Ravelry
Accessories available on Etsy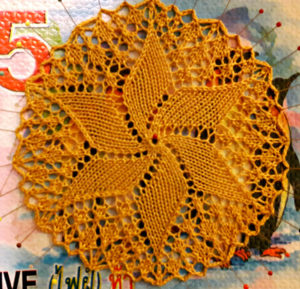 I've just finished a knit doily sample and wanted to share the cast-on method I used in case anyone plans to tackle this type of project in the round. It's certainly suitable for circular shawls as well!
The technique creates a really smooth, neat, round center as you can see in the photo above of this piece being blocked.
Here's one of the best tutorials I found on the the Magic Ring Cast-On:
Emily Ocker's Circular Cast-On (Magic Ring Cast-On)
Hope you find it useful.
Happy Knitting!
MikeH